The (RSSA) is financed through dues from it's members, contributions from other Shweir organizations, private donors, the Baladieh, and last but not least by fund raising events held throughout the year.
A major new undertaking is the building of a "Medical and Social Center – Baytna" in a land donated by Deir Mar Elias (Monastery). A contract was signed for an estate of 15,000 square meters near the Monastery.
The services of the (RSSA) are free of charge, donations are accepted to help with the basic expenses. Keeping this organization operating on non-profit basis has placed a heavy burden on all the volunteers; administrators and rescuers alike. Only our good nature and devotion (as Shweirieh) to help others have fuelled this organization into becoming the success story it is.
Donations are always welcomed, for this purpose a special bank account was set-up at the Société Générale Libano-Europeene de Bank Dhour Shweir Branch Account
No #:014-001-360-121-999-01-1. LBP
No #:014-001-360-121-999-01-3. USD
SWIFT CODE: SGLILBBX
And
the Bank Audi Rabieh Branch Account
No # LB18 0056 0004 5658 8461 0010 3701 – LBP
No # LB15 0056 0004 5658 8427 0020 3703 – USD
SWIFT CODE: AUDBLBBX
Most of the funding of the organization is done thru many fund raising events. These include Dinners at special occasions i.e Mother's day, Valentine, X-mas Plays, etc..
Below are some pictures taken during these events.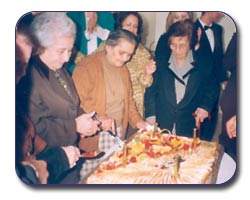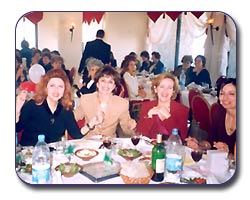 Mother's Day Dinner Held in  Hotel Dhour Choueir
Shweir Elementary School Inauguration 
Sponsored by The RSSA
Christmas Play by The Sabagh Family.
Sponsored by The RSSA