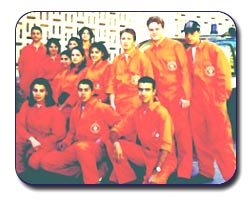 The "Rescue & Social Services AssociationShweir" (RSSA) began its roots in the year 1989, at the end of the civil war under hard circumstances and at a time where most of the government services were non-existent.
Our community was in desperate need for emergency services, whether for the sick, wounded or a step further, to put out fires; most of our forests were badly burned due to the shelling and natural causes.
Facing this challenge, our home folks joined efforts and started a unique organization in Lebanon. Fueled by the enthusiasm of our young volunteers and administered by a sturdy organization.
On the 27th of May 1991, the organization became official and was registered with the government under license N# 91.
More than 75 persons of different ages are active members in the RSSA.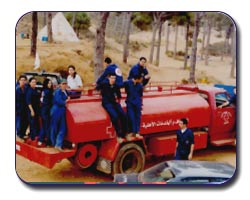 Our Administrative Board consists of:
1. Mr. Elie Jamil Korban: President
2. Mrs. Therese Chemali – Abou Samra: Vice President
3. Mrs. Gladis Salah Barakat – Bou Saab: Secretary
4. Mrs. Loulou Bou Samra – Khneisser: Treasurer
5. Mr. Georges Habib Abdel Nour: Accounting
6. Mrs. Rana Rahbany – Sabbagh: Consultant Member
7. Mrs. Micheline Halabi – Rahbany: Consultant Member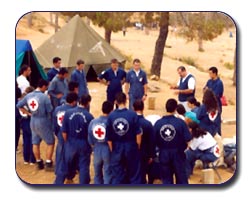 Equipments/ Vehicles available:
2 Well Equipped Ambulances
Hearse (as part of funeral services)
Fire Extinguishers
Wheel Chairs
Crutches/ First Aid Kits
Medical Beds
Oxygen Concentrators
Oxygen Ventilators